APN Group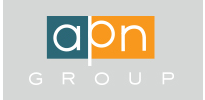 Long Business Description:
ACCOUNTING – Payroll, Accounts payable/receivable, Bank & Credit Card reconciliation, Sales tax reporting, Detailed account coding, Month-end adjustments/accruals, Financial Statement preparation, Cash management reporting, Accounting process oversight, and Monthly financial reviews.
SYSTEM DESIGN – Needs analysis & Business process review, Accounting system design, integration & implementation, Automation of accounting data downloads, Management report generation, Integration with QuickBooks, Xero, Microsoft GP, Sage, SAP, Timberline, QAD, Navision and more
CFO/MANAGEMENT REPORTING – Key Performance Indicator (KPI) analysis, Product profitability reviews, Realization & Utilization rates, Easy to understand insight graphics & impact summaries, Management report preparation, and Personalized review, presentation & consultation.
SPECIAL PROJECTS – System conversions, Staff utilization studies, Training/process re-engineering, Rebuilding old data/information, Audit preparation, Cash-flow projections, Due Diligence and more.