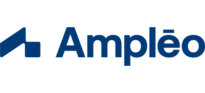 Long Business Description
Amplēo provides business professionals, such as CFOs, CMOs, and CHROs, to companies on a fractional basis in order to help them achieve their full potential. The Amplēo model allows companies the freedom and flexibility to add highly experienced, strategic talent as they need it, without having to commit to full-time employment. It also offers talented business professionals the chance to do their best work for a range of enterprises while enjoying greater variety, flexibility, and work-life balance. Thousands of companies rely on Amplēo professionals to deliver sage direction and expert counsel at all levels of their organization. Visit www.ampleo.com today.
Amplēo is headquartered in Lehi, Utah but has staff located throughout the United States including California, Colorado, Florida, Georgia, Idaho, New Mexico, North Dakota, Pennsylvania, Texas, Washington, and Wyoming.
Our Services:
CFO Services
Our veteran CFOs work closely with your team to align business strategy with best practices in accounting and cash management. Streamline your financial reporting and gain valuable insights through strategic and profitability analyses.
Our fractional CFOs' adaptable approach can help you:
Create a detailed, strategic plan and model for success
Identify financial risks
Develop short- and long-term cash forecasts
Create a meaningful structure for your financial reporting
Identify how much, what type, and when to raise capital
Make valuable introductions to our network of investors
Help assemble trusted and capable people
Implement Enterprise Financial/ERP systems
Develop a staged hiring and training plan for accounting associates
CMO Services
Seasoned marketing leadership is an essential part of an effective executive team. With an Amplēo fractional CMO, you can remove uncertainty, add accountability and transparency, and execute on a marketing strategy designed to fuel your aggressive revenue goals.
Our fractional CMOs can help you deliver the right message, to the right audience, at the right time, and with the right channels. Hire a fractional CMO and get help with the things that matter most to your growth, including:
Go-to-market strategy
Corporate branding
Company repositioning
Product rollout
Messaging and positioning
Company launches
New product launches
Sales acceleration
C-level HR Services
A successful business is not just about having a great product or service; it also requires a skilled and motivated team to execute the company's vision effectively. With Amplēo's HR services, you can amplify your team's effectiveness through a customized people strategy designed to align your workforce with your business goals.
Our experienced HR executives can help you run a compliant business, attract top talent, and retain employees.  Hire a fractional HR executive and get help with the things that matter most to your growth, such as:
Attract top talent: employer branding, salary benchmarking, full lifecycle recruiting, ATS management, specialized recruiting (exec, tech, international)
Retain employees: career development, compensation programs, benefits, DEI, well-being, culture, recognition programs, performance management, and PTO policies.
Compliance: employee handbooks, new hire paperwork, reductions in force, terminations, COBRA, EEO reporting, onboarding, and offboarding
Special projects: executive coaching, M&A due diligence, HRIS management, payroll management, workforce planning
Transaction Advisory
Protect your organization with financial data you can trust. Our team can help you maximize value and minimize risk during acquisitions, dispositions, and other material transactions.
Quality of Earning Reports
Purchase Price Allocation
409A
Gift and estate
ESOP
Intangible asset impairment
Goodwill impairment
Stock-based compensation
Derivative valuation
Portfolio valuation
Turnaround & Restructuring
Sometimes businesses face unique challenges. We help distressed businesses rebuild and recover. We also help owners close their businesses gracefully, providing the guidance they need to manage their assets and protect their equity holders.
For Business Owners
Stabilizing the business to help calm creditors
Preparing a turnaround or recovery plan tailored to your company's needs
Communicating and implementing the plan
For Lenders
Receiver/trustee services
Chief Restructuring Officer services
Loan recovery
Replacement financing
Collateral preservation
Creditor rights
Foreclosure support
For Attorneys and Trustees
Litigation support
Forensic Accounting
Expert witness testimony
Claims administration
Preference/fraudulent transfer recovery
Assignments for the benefit of Creditor administration
On-site operations