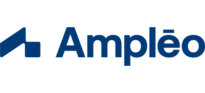 Long Business Description
Amplēo delivers seasoned external CFO services for considerably less than the cost of hiring a full-time person. We are more than accountants. Our advisors deliver the deep strategy experience, hands-on financial expertise, tested leadership, and vision required for your company to innovate and grow. You have unique challenges. We have tailored solutions.
Amplēo is headquartered in Lehi, Utah but we have consultants located in California, Colorado, Florida, Georgia, Idaho, New Mexico, North Dakota, Pennsylvania, Texas, Washington, and Wyoming.
Our Services:
CFO Services
Our veteran CFOs work closely with your team to align business strategy with best practices in accounting and cash management. Streamline your financial reporting and gain valuable insights through strategic and profitability analyses.
Our fractional CFOs' adaptable approach can help you:
Create a detailed, strategic plan and model for success
Identify financial risks
Develop short- and long-term cash forecasts
Create a meaningful structure for your financial reporting
Identify how much, what type, and when to raise capital
Make valuable introductions to our network of investors
Help assemble trusted and capable people
Implement Enterprise Financial/ERP systems
Develop a staged hiring and training plan for accounting associates
Transaction Advisory
Protect your organization with financial data you can trust. Our team can help you maximize value and minimize risk during acquisitions, dispositions, and other material transactions.
Quality of Earning Reports
Purchase Price Allocation
Turnaround & Restructuring
Sometimes businesses face unique challenges. We help distressed businesses rebuild and recover. We also help owners close their businesses gracefully, providing the guidance they need to manage their assets and protect their equity holders.
Stabilizing the business to help calm creditors
Preparing a turnaround or recovery plan tailored to your company's needs
Communicating and implementing the plan
Receiver/trustee services
Chief Restructuring Officer services
Loan recovery
Replacement financing
Collateral preservation
Creditor rights
Foreclosure support
For Attorneys and Trustees
Litigation support
Forensic Accounting
Expert witness testimony
Claims administration
Preference/fraudulent transfer recovery
Assignments for the benefit of Creditor administration
On-site operations
Value Add Services
From our HR advisory service—designed to help growing firms rapidly adapt and scale their workforce—to our accounting and controllership support, Amplēo clients benefit from our comprehensive network of expertise and services.