Centri Business Consulting, LLC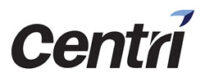 Long Business Description
Since our start in 2011, Centri's focus has been on providing the highest quality finance and accounting consulting services to its clients by being reliable and responsive to their needs. We provide companies with the expertise they need to meet their reporting demands. Centri specializes in financial reporting, internal controls, valuation services, technical accounting research and CFO advisory services for companies of various sizes and industries. From complex technical accounting transactions to periodic financial reporting, our team of experts can offer any organization the specialized expertise and multilayered skill sets to ensure the project is completed timely and accurately.
Centri is headquartered in Philadelphia, Pennsylvania with additional offices in New York City, New York, Denver, Colorado and Centri Virtual, which allows us to better serve clients across the country. The firm employs 80 + team members throughout its locations.
Financial Accounting Advisory Services
Centri offers a variety of specialized services to meet the unique requirements of your of your business.  These advisory services include:
IPO Readiness
Capital Markets Readiness
Mergers & Acquisitions Consulting
Technical Accounting Research and Position Papers
Risk Advisory Services
Audit Support
SEC Compliance & Financial Reporting
Valuation Services
CFO Advisory Services
Outsourced Accounting Services
Board Advisory Services
Industry Expertise
Our experts provide industry- specific knowledge and guidance to help you capitalize on financial opportunities and keep you focused on an ever-changing market.
These industries include:
Life Sciences
Technology
Digital Currency
Cannabis
Real Estate
Healthcare
Mining & Metals
Manufacturing & Distribution
Insurance
Telecommunications
Consumer Goods