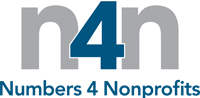 Long Business Description
At Numbers 4 Nonprofits we manage money with mission by providing cost-effective accounting solutions for nonprofits.
We are inspired by the missions of our nonprofit clients and the work they do in the community. We take our commitment to helping you fulfill your mission to improve the lives of others very seriously. Our role is to be a partner in the growth of your organization. We deliver timely, meaningful and accurate financial information, and use that to support your decision-making process.
HIGH-LEVEL SUPPORT
Annual budgeting
Cash flow projections
Accurate financial statements
Oversight of the external audit process
Interim contracts for CFO or controller services
DAY-TO-DAY SUPPORT
Managing immediate cash needs
Processing vendor invoices
Evaluating internal controls to protect our client's assets