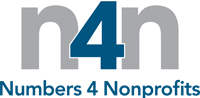 Long Business Description
Numbers 4 Nonprofits' mission is partnering with our clients to manage money with mission. The entire Numbers 4 Nonprofits team is well-prepared to manage all aspects of our clients' financial operations. The staff at Numbers 4 Nonprofits has a broad background in working with nonprofits of varying sizes, missions, and budgets. We are confident in our ability and have extensive experience providing financial services to organizations.
HIGH-LEVEL SUPPORT
Annual budgeting
Accurate financial statements
Oversight of the external audit process
Interim contracts for CFO or controller services
DAY-TO-DAY SUPPORT
Managing immediate cash needs
Processing vendor invoices
Evaluating internal controls to protect our client's assets
Numbers 4 Nonprofits values timely, meaningful, and accurate services. We are committed to supporting daily nonprofit decision-making with a highly responsive team. We guide our clients through their financials so they remain invested while we provide outside perspective. Our goal is to work hard and have fun while supporting the integral work and missions of our nonprofit clients.